Visitor Management System India
Kotai Electronics provides the Best Visitor Management system software,
Visitor management systems provide technologies that play a role in organizations developing or implementing visitor relations strategies.
Kotai Electronics Pvt. Ltd.
Visitor Management system
Increase your guest authentication process and guarantee a secure working environment for your staff, tourists, and contractors with the help of our visitor management system.
Our visitor management solution gives you the 24/7 information and capabilities you need to use current information in the environment to help you make better choices for your company. This way, some of the most difficult issues at work can be quickly resolved.
Best Visitor Management Software
Visitor management system software electronically monitors and records information about visitors and employees of a business, school, or public building.

Visitor management systems make the visitor sign-in process more efficient, accurate, and consistent by documenting and gathering information about a visitor's whereabouts in the facility and storing visitor information in a database.
Advanced Visitor Management
Flexible Connections
The entrance doors, webcams, identification card viewers security structure, the Active Directory database, MS Exchange, as well as other usual office devices.
Easily modify
Personalize customer activities, visitor identification cards and passes, personalized alerts, guest documents, limitations, and other visitor-related features.
Improved Security
Real-time visitor information is stored in identification for the Health and Safety Executive and the General Data Protection Regulation, and a unified cloud-based system for improved data protection can be provided on physical servers and in reservation formats.
Touchless visitor check-in
Customers check in using their smartphones by themselves, avoiding the support of anyone else. Alternative to allowing customers to check in alone with a smartphone or tablet. By doing that, the possibility of computer malware spreading when users tap the screen with their fingertips will be reduced.
Sending agreements in advance
Keep secure when your visitor comes. Visitors may receive invitations from the organization along with associated confidential agreements that must be signed before they arrive or additional documents that may involve security and health concerns. In order to eliminate the need to execute any documents manually as they come to the office, customers will be given and submit documents before.
Digital Visitor Identification
When providing your guests with digital visitor identification, you can become touchless. In the office, visitor identification cards provide guests with a sense of security, which improves their overall satisfaction. Guests are able to verify and quickly generate their identification documents, so they are able to collect them without the support of the receptionist or other staff. These help identify guests inside a business and provide important details regarding the visitor.
An Advance Invitation
Companies are given structured pre-invitation permissions through the touchless authentication procedure. Providing pre-invitations will benefit you by only allowing the guests you select to participate. The visitor will be able to prevent relations during the event if invitations are sent. To verify their identity, the visitor only needs to show their invitation information.
Notify Employees
When someone arrives approaches, the Touchless registration solution notifies the employee and notifies them through email of the visitor's details so they are informed and may execute the right steps. The employee can accept or reject any visitor's access to the facility using the Touchless visitor management system.
Why did you choose Kotai?
We are one of the leading AI companies from India, specializing in computer vision software, and we recently launched visitor management system software after successful deployment in different parts of the world.
We consider your time valuable and realize how critical it is for you to receive deliveries on time. Reliability is our top priority because it will make you think of us for a long time and generate great business partnerships.
Installation in Multiple Perspectives
Access Creator
Register your Account
Check-in/out
Management of User Entrance
The virtual Certificate
Returning Visit
Proceed to Real-Time Condition Monitoring
Product Specifications
Reports
Updating Event Notifications Automatically
Interaction with Security
Use Cases
Health Care Providers & Services
Education Services
Commercial Services & Supplies
Electronic Equipment, Instruments & Components
Hotels, Restaurants & Leisure
Internet Software & Services
Transportation
Biotechnology
Offices
Aerospace & Defense
Professional Services
The builder's maintenance regulations center or factory
Or many more
Maintain workplace safety.
Because the reception area was the main line of security against not ideal or unauthorized guests, it's critical that you constantly understand who is present, how they arrived, and exactly why. Using an advanced visitor management system, you are able to let authorized and good visitors into your office, protecting the safety of anyone there.
Reduce time for your employees.
You won't have to download and print, store handwritten paperwork, write certificates, or find staff whenever your visitors come. Provide information and check or approve proofs in advance, following that, inform owners when guests come along.
Expand business worldwide.
Integrated visitor management improves the tracking of destinations and the introduction of different places, including the consistency of activities. Show excellent initial responses in every place while customizing every moment for every guest.
Improved Data Security
The visitor management system configurations may be adjusted to control the usage of guest details in order to maintain the security and privacy of important company details. While flipping into a printed notebook to check if anybody else was present, we provide outstanding user safety and data protection.
Impress Visitors
Provide people who visit a perfect, happy first reaction by updating your reception area and installing a current smart visitor management system. When visitors are welcomed, make that visitor's impression excellent. Impress guests with personalized branding, an attractive tablet or untouchable sign-in, and all of the services they require for an enjoyable trip.
Develops Your Brand
Your brand has taken a lot of time to grow, so we have made it simple to put your brand's impression into reality in your reception area. Show your company's branding across every guest's email, guest credentials, and computer at the reception area.
Ready to get started?
Your Account management team will explain what it takes to customize your digital receptionist so that it properly performs your objectives through this private demo after taking the opportunity to consider your office's reception and protection requirements.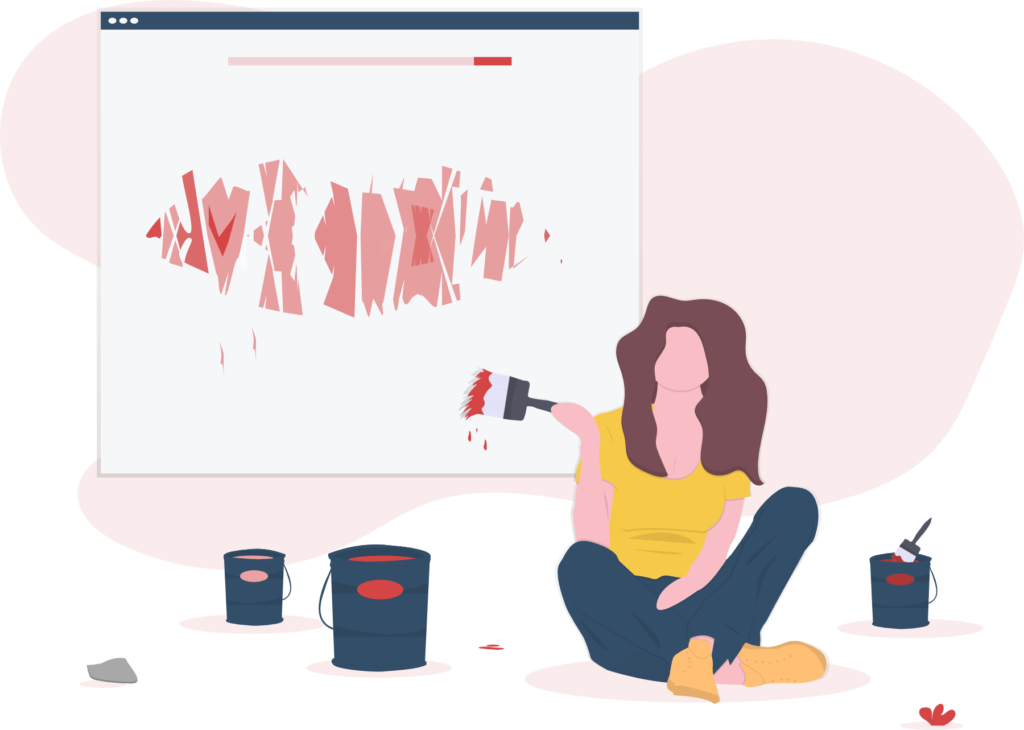 Fully Managed Team
Dedicated IT Developer Team with a team lead for each project and sub-leads for modules so that complete control over the projects.
Dedicated Manager​
Dedicated project manager for each project so that project deadlines are never missed and customer experience is never impacted.
In-house QA Team​
Quality team to ensure your product of dreams never was designed in a hurry, every single module is properly tested and crafted with passion.
Frequently asked questions
Still, have questions?
If you cannot find an answer to your question in our FAQ, you can always contact us
and we will be with you shortly.